Software Defined Radio WiFi Antennas Air and Space Radio Linux or Windows Digital Audio Liberation Technology Political Commentary AB9IL Video Gallery Aviation Photo Gallery
Study Like a MOFO: Techniques for Better Grades and Test Scores
Most people don't know how to study effectively or prepare for tests in school or in their jobs. Do you feel as though school is more of a struggle than a natural learning experience? Are you a parent who is frustrated with the progress of your kids in school? You can learn better, test better, and generally do better with some basic knowledge and techniques for learning. Here is a small, inexpensive, easy to read handbook which will help. Here are some of the topics covered:
Disclosure: AB9IL.net is a participant in the Amazon Services LLC Associates Program and others, such that this site earns advertising fees by linking to commercial offers. If you make a qualifying purchase after clicking a link on this website, the associate affiliated with this site may earn a comission at no cost to you.
Not needing to be "smart" or "bookish"
Focus and Mindfulness
Microgoals and Incremental Progress
Classroom Time
Homework
Avoiding Burnout
Reducing Test Anxiety
Study Tools and Methods
A few Good Closing Words
Web Resources
If you want effective tips for getting better grades in school or higher performance on certification tests, order the study handbook: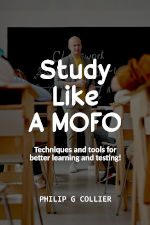 Paperback Book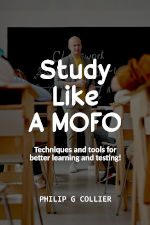 Ebook
You do not need long, expensive seminars or courses to learn things which will help you get through tough courses - mathematics, history, science - whatever the subject. You need to know how to work through it and shake off much of the bad influences which will hinder your progress.
Do it today - click on the paperback or ebook and start your new path today.